Ok - first off.... Let me admit that i'm new to mobsterboss, (from here on off, just called mb), but it seems like a very good game. Not too many players yet, but a lot of vets who plays. Thus, as new player to it, you'll have no problems with finding a good family and experienced players to teach you the robes. And your chances of getting ranked decently are pretty good since it's not too crowded (yet at least). I'm sure that mb will gain a lot more members in the time to come, as they deliver a really good product. All the more reason to get into the action right away. Houseofcrime.net will deliver a good walkthrough soon though - but you should try it out for yourself right away regardless.

This game has a ton of really nice features, and they're adding them to the game in a rapid pace. You can see family allies, enemies and naps on the family page, your family has it's own easily to manage chatroom, news tickers and more. Really some very good features that makes it easier to have a family. Really no need to have a family website on the side.

The owner and admins of mb seems to take their job seriously and people are praising them. And their posts on the main page, seems seriously and helpfull towards the "average joe" playing the game - trying to make things fair for all. All in all, I'm happy to be playing mb, and I can give it my full recommendation to all new and vet players.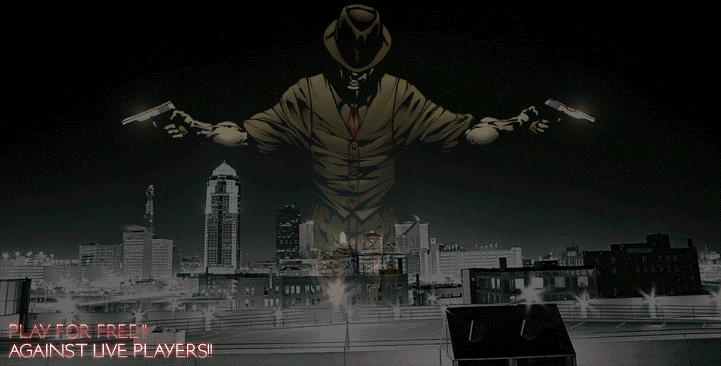 Welcome to the Mobster Boss! This is a free massive multiplayer online roleplaying game (MMORPG). You can win a cash prize - NO PURCHASE NECESSARY! Mobster Boss is one of the fastest growing MMORPGs on the Internet today.

Enter a world of corruption and death - a world where no second thought is given to eliminating an adversary. Become a Mobster Boss and command a private army of fellow mobsters, and use their services to enforce your agenda. Rule the Mafia and own the World!

Create families and forge alliances to fight common enemies. Eliminate those who oppose. Bless those who obey. Expand your empire into the dark underworld known as the Mafia.

Mobster Boss is a browser based game which means there is nothing to download or install! Play a little, or play alot. Just remember to watch your back!

Respect has to be earned in this world, and respect is spelled "m-u-s-c-l-e".

This is the Mafia - where hustlers become true Mobsters and can become floating corpses, all in the same night, and a lucky few dominate the Underworld as a Mobster Boss.

Each "round" is 10 days long. Following a round, you start all over once again in your quest to rule the Underworld!

The Mobster Boss with the highest NETWORTH rules the Mafia, and wins a cash prize. Cash prizes are given in every level of play. There is no purchase necessary to win a cash prize! Credit and Free Credit prizes are also won by the Top Ten ranking Mobsters in each level of play!

The top ranking Mobster Boss families also win prizes, in the form of free credits.

Create your own Mobster Boss family with other live mafiosos from all over the world, and rule to win!